VISITORS MANAGEMENT SYSTEM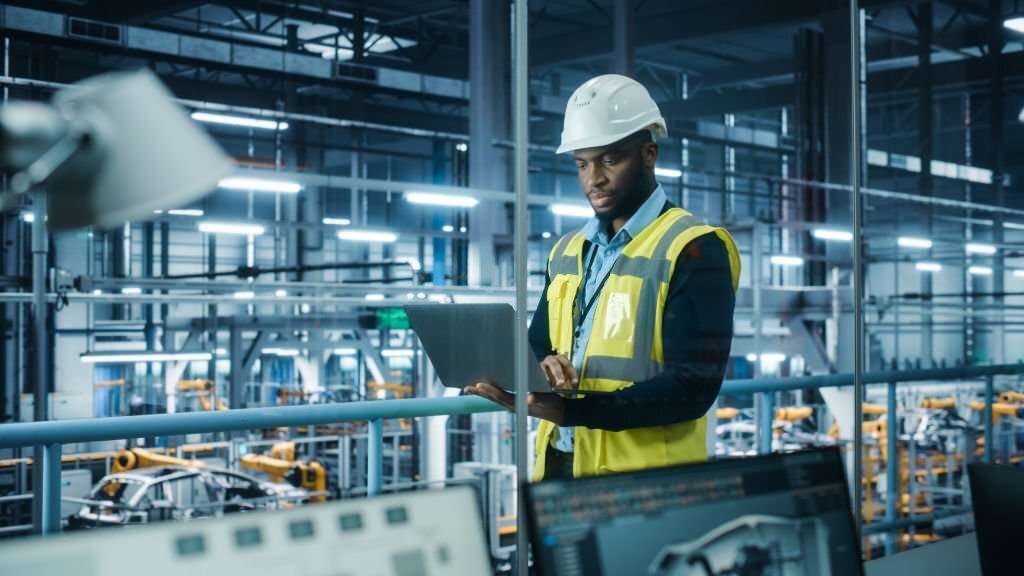 INTEGRATION OF SOJA VISITORS MANAGEMENT SYSTEM WITH SAP B1 INBOUND & OUTBOUND LOGISTICS PROCESSES
For a leading Manufacturer in the Milling Industry
Our Client is a Thika based leading Manufacturer of high quality maize flour, pulses, rice, and porridge and wheat flour using the best processes. It operates coordinated processes involving receipt of raw materials from approved Suppliers/Vendors then Manufacture & Deliver finished goods to Customers.
Our Client experienced inefficiencies in the Management of its Inbound and Outbound Logistics Processes which resulted in High Operating Costs, Ineffective KPI Measurement, High Risks and Gaps in Performance Efficiency. It therefore sought a solution that could help it optimize these Key processes and enhance its business productivity. A solution that could also offer seamless Integration between the Key process and the automated Visitors and Contractors Management Solution (SOJA VMS) that was under implementation. Key Gaps it sought to address included;
Streamlining of Inbound and Outbound Logistics Processes by quickening and automating Inbound and Out- bound Deliveries Processes.
Automation of generation and update of Gate Passes (Inbound Logistics) and Trip Logs (Outbound Logistics).
Optimization of Quality of data and reports generated from the SAP Business One ERP to provide a realistic view on key operations and associated metrics.
We implemented a platform code named Soja Logistics as part of the Visitor Management System. The platform comprised 2 Key modules: Inbound Logistics and Outbound Logistics.
Inbound Logistics Module is responsible for management and control of all Inbound Logistics and associated actors – Vendors/Suppliers, Drivers and Motor Vehicles, Visitor Check-in (Personnel and motor vehicle entry registration).
A Custom Integration of the VMS and the Client's SAP Business One ERP was developed to provide synchronous data exchange between the platform and the ERP. With this integration, the security team (a critical part of the Inbound Logistics Process) now uses a mobile app (Soja Logistics) to Check-in Inbound Deliveries as part of its standard processes. Gate Passes are automatically generated on the ERP system upon each Check-in. Any active gate pass is also closed upon Check-out of a vehicle making a delivery.
For Outbound Logistics Module, an integration with the ERP Trip Log Management System was made. All assigned trip logs are now automatically accessed by the security team.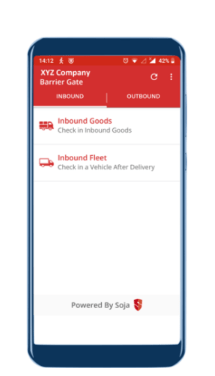 The Solution tremendously impacted the Client's core Opera- tions. Some of the benefits accrued include:
Improved and Optimized Inbound & Outbound Logistics Processing.
Enhanced visibility of Key Operations Metrics and KPIs – The Client now has Correct Turnaround Time Reports, visibility on critical reports such as Number of Planned, In Progress and Pending Deliveries, and Deliveries Turnaround Times. Such reports have been critical to identify and improve on key operational gaps and KPIs. 
Reduced Operational Costs and Overheads – Procurement Team now has less operational overheads. The specific staff responsible for creation and assignment of trip logs and gate passes now have more time to focus on other value adding services to the business.
Better customer experience – Delivery clearance and facilitation is now expedited. This has led to improved customer and employee experiences